User Account Migration
1. Your setup is ready
You have received an email, notifying your account is setup.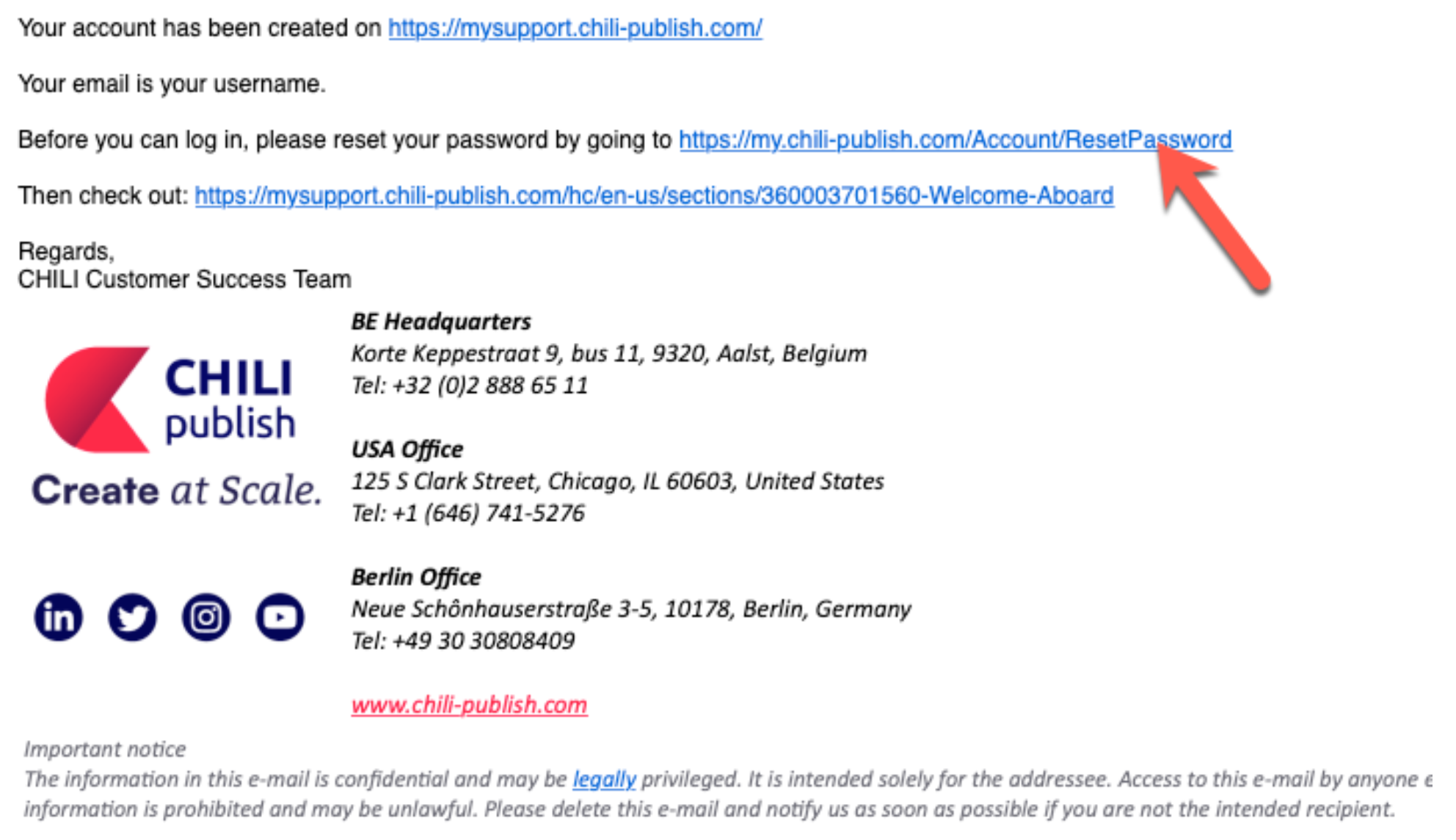 2. Reset your password
Start reset password
Before you start, reset your password. here, using your email as your login.

Confirm the email
You will receive an email, where you need to follow the link to confirm you initiated the password reset.

Enter new password
The link in the email will bring you to a page to enter your new password.
Your password should follow these guidelines:
Contain at least 16 characters
Cannot contain parts of your full name that exceed 2 consecutive characters
Must contain characters from 3 of the following 4 categories

uppercase characters (A - Z)
lowercase characters (a - z)
base 10 digits (0 - 9)
non-alphabetic characters (eg, !, $, #, %)
Confirm "Change password"

3. Logging in
You have not migrated yet
Go to My CHILI publish and log in.

Warning
You did migrate before?
Go to CHILI GraFx to log in
4. Migration to CHILI GraFx
These steps are only necessary, if you did not migrate yet
Migration prompt
The first time you arrive on CHILI GraFx, arriving from My CHILI publish, you'll be prompted to migrate.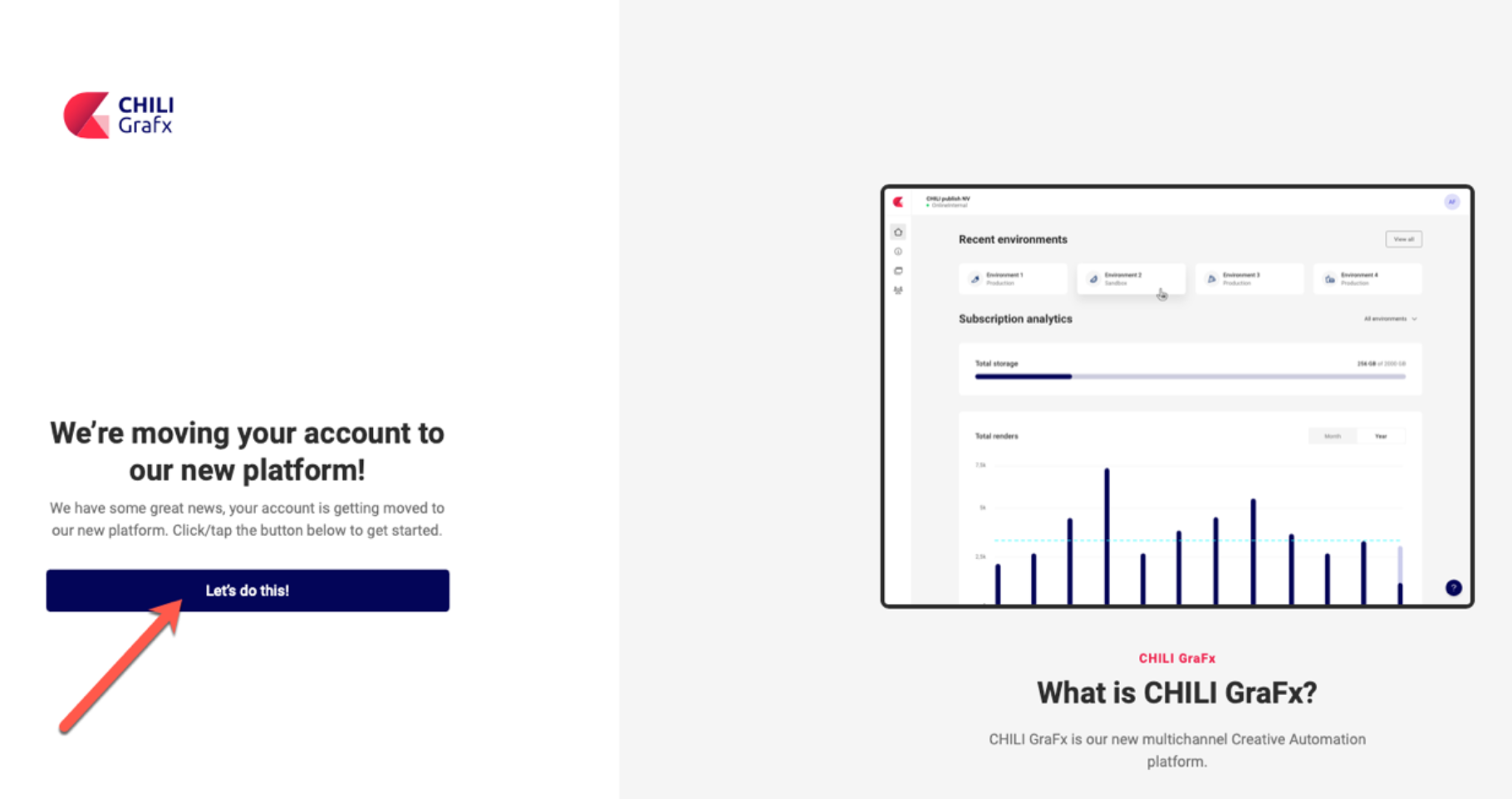 Confirm your email address
The Email field will be pre-populated with your login (email). Confirm your email.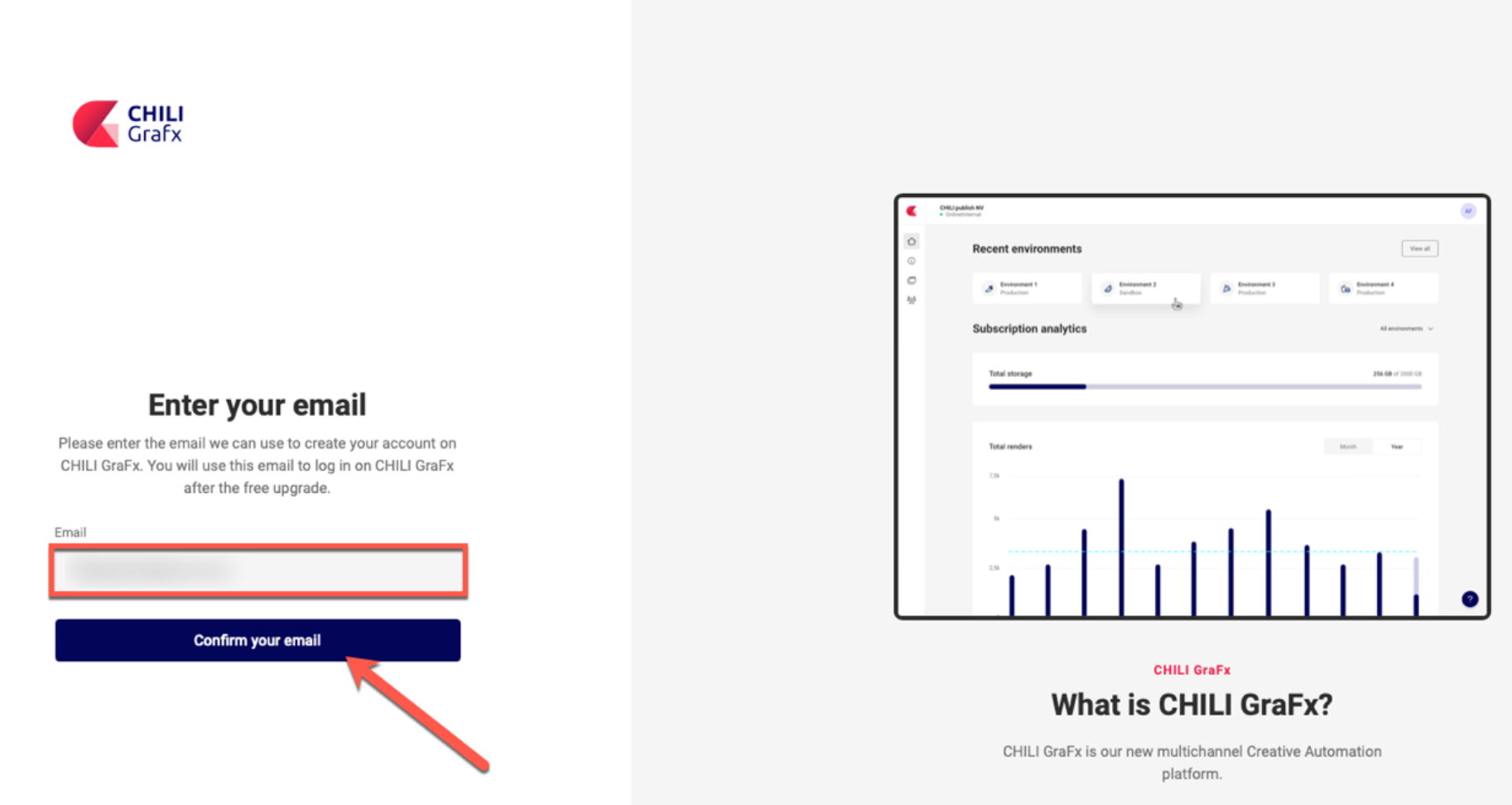 E-mail link
You'll receive an email, where you need to confirm the migration to CHILI GraFx.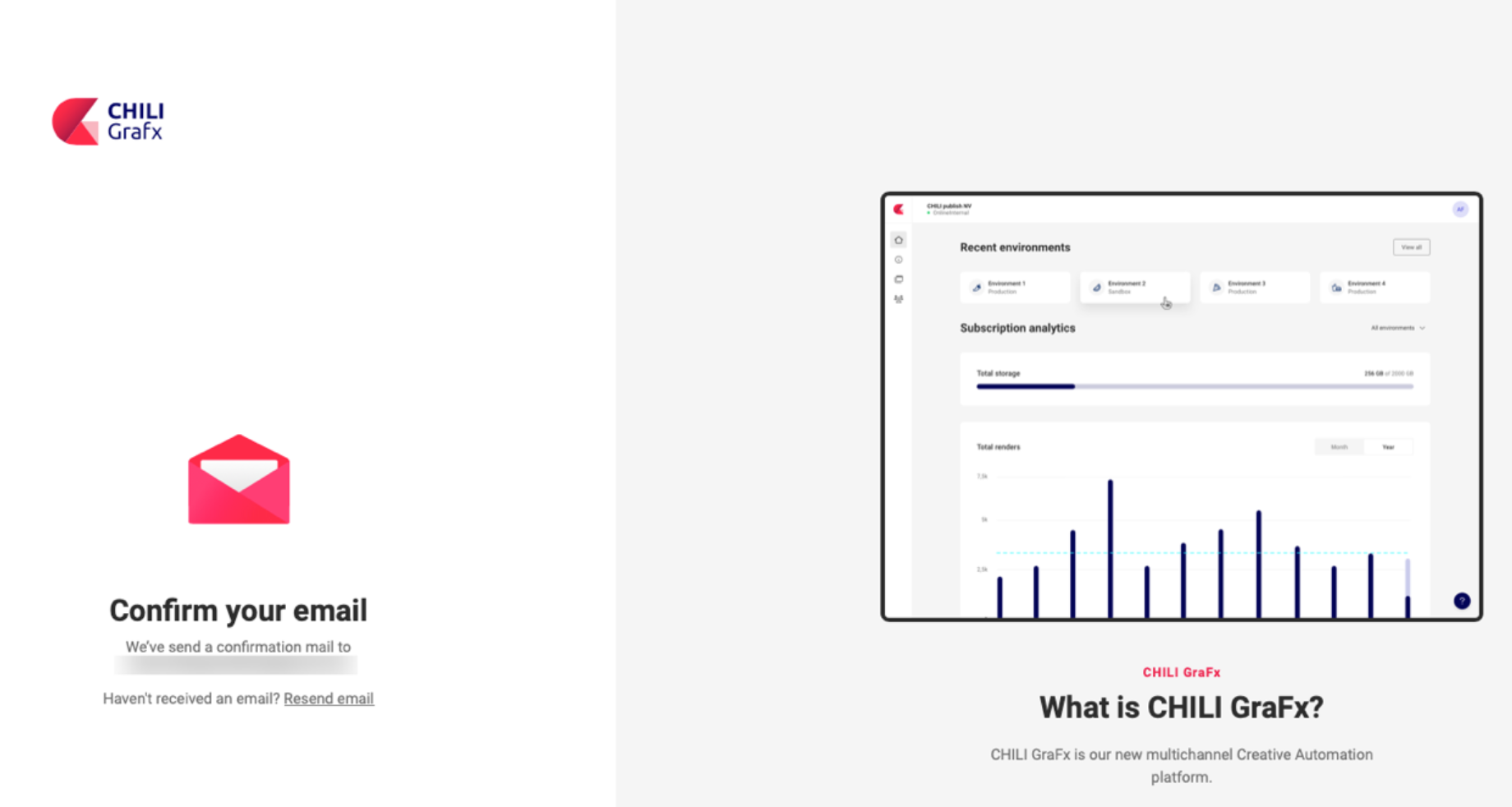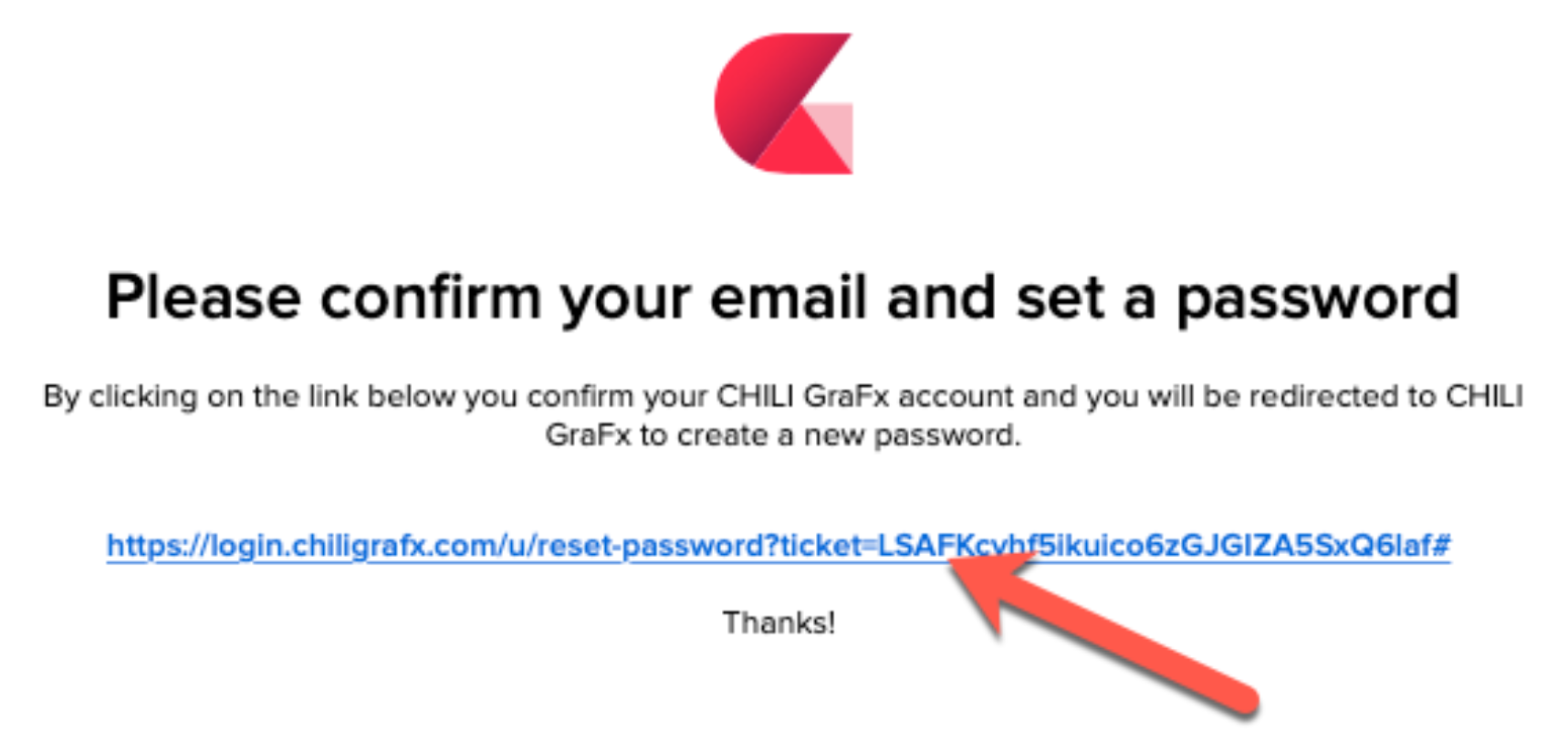 Confirm your new password
On the page in CHILI GraFx, confirm your new password.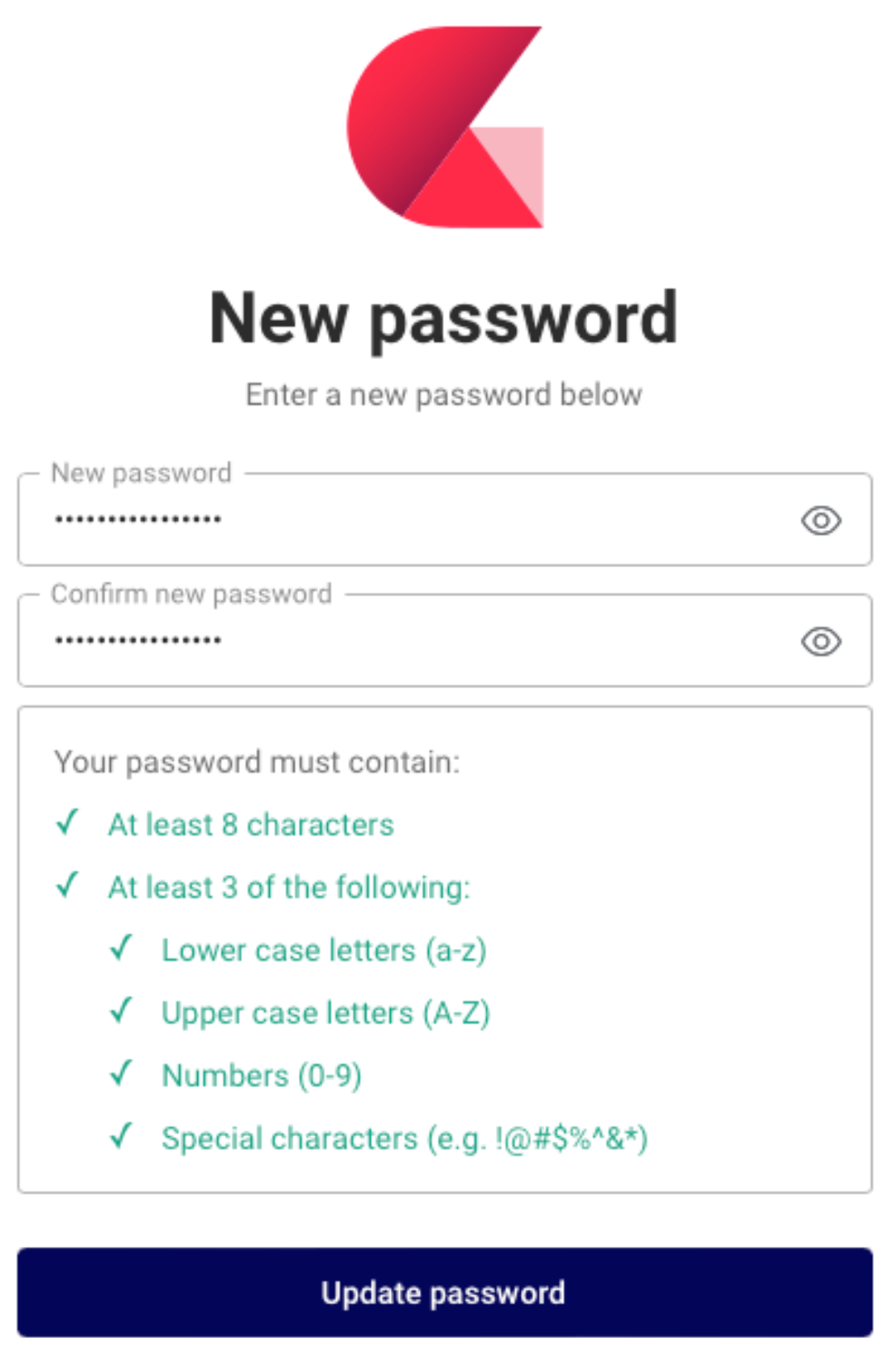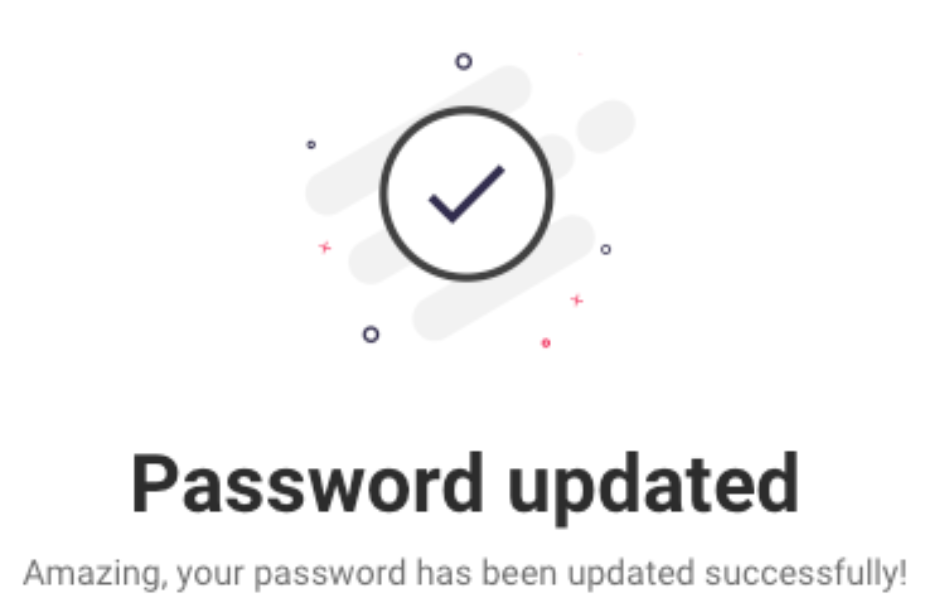 5. Loggin in to CHILI GraFx
Go to CHILI GraFx to login with your credentials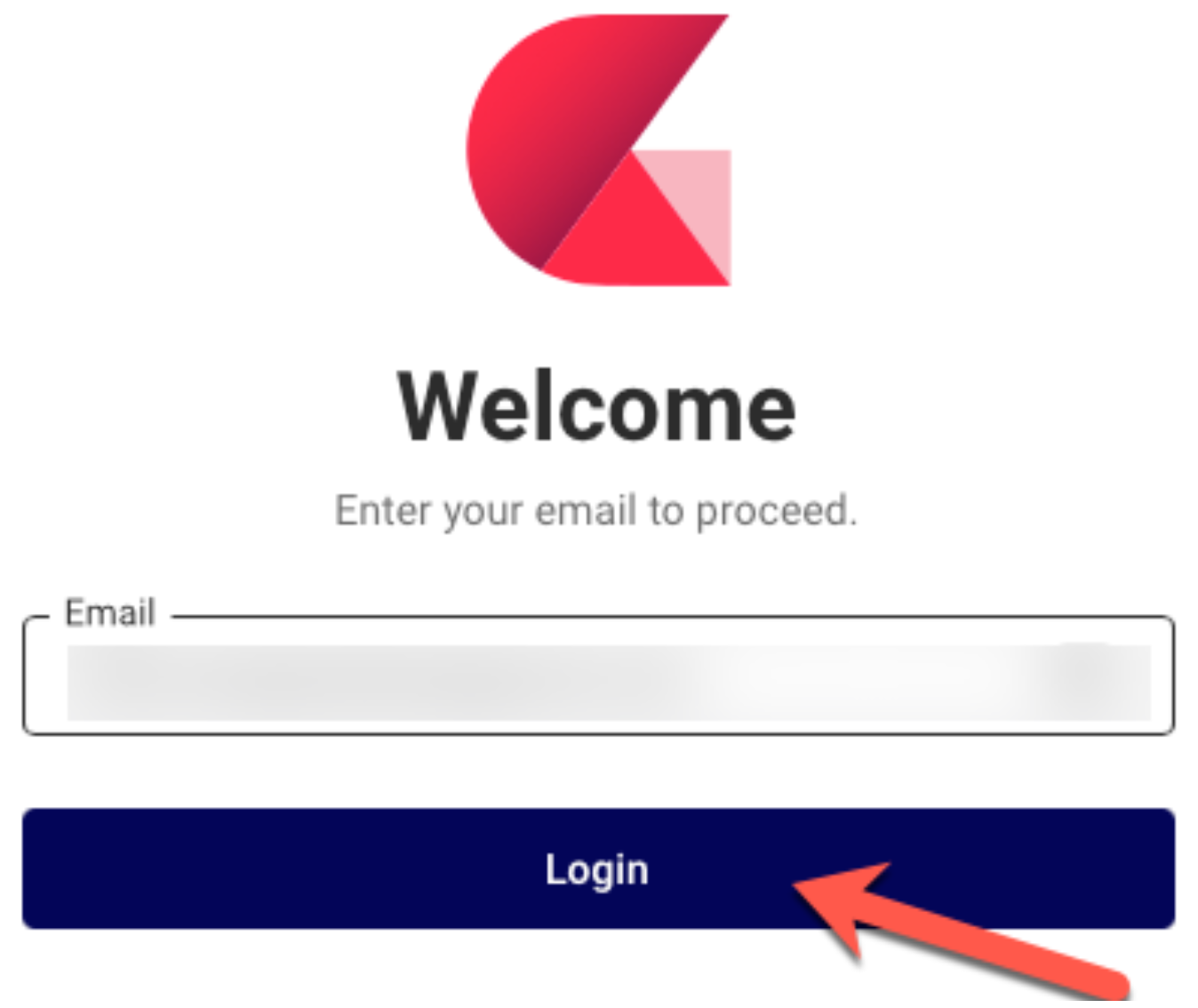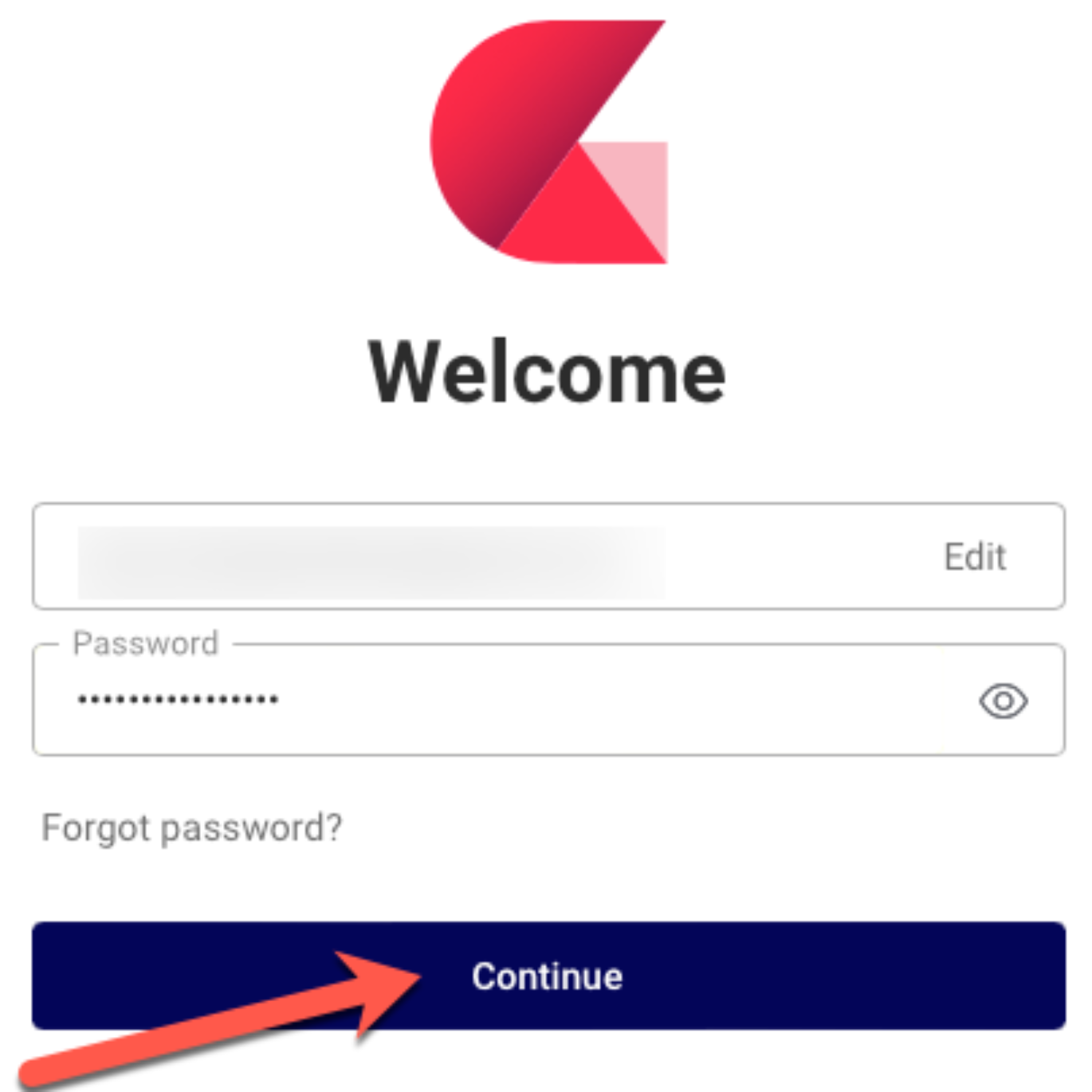 Congratulations, you are now ready to start your Creative Automation journey!
Where to go now?
Support platform
In the platform, you can click the question mark, in the bottom-right corner. Click "Support" to access the support platform. (use the same CHILI GraFx credentials to login).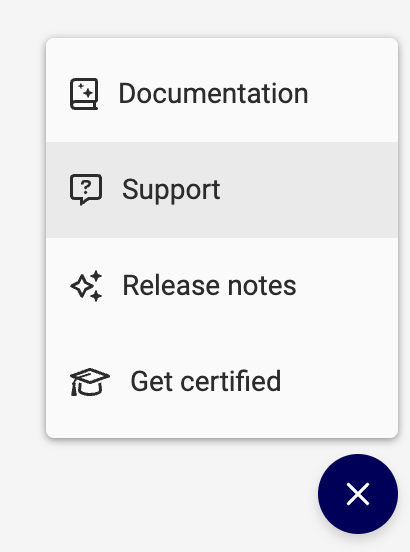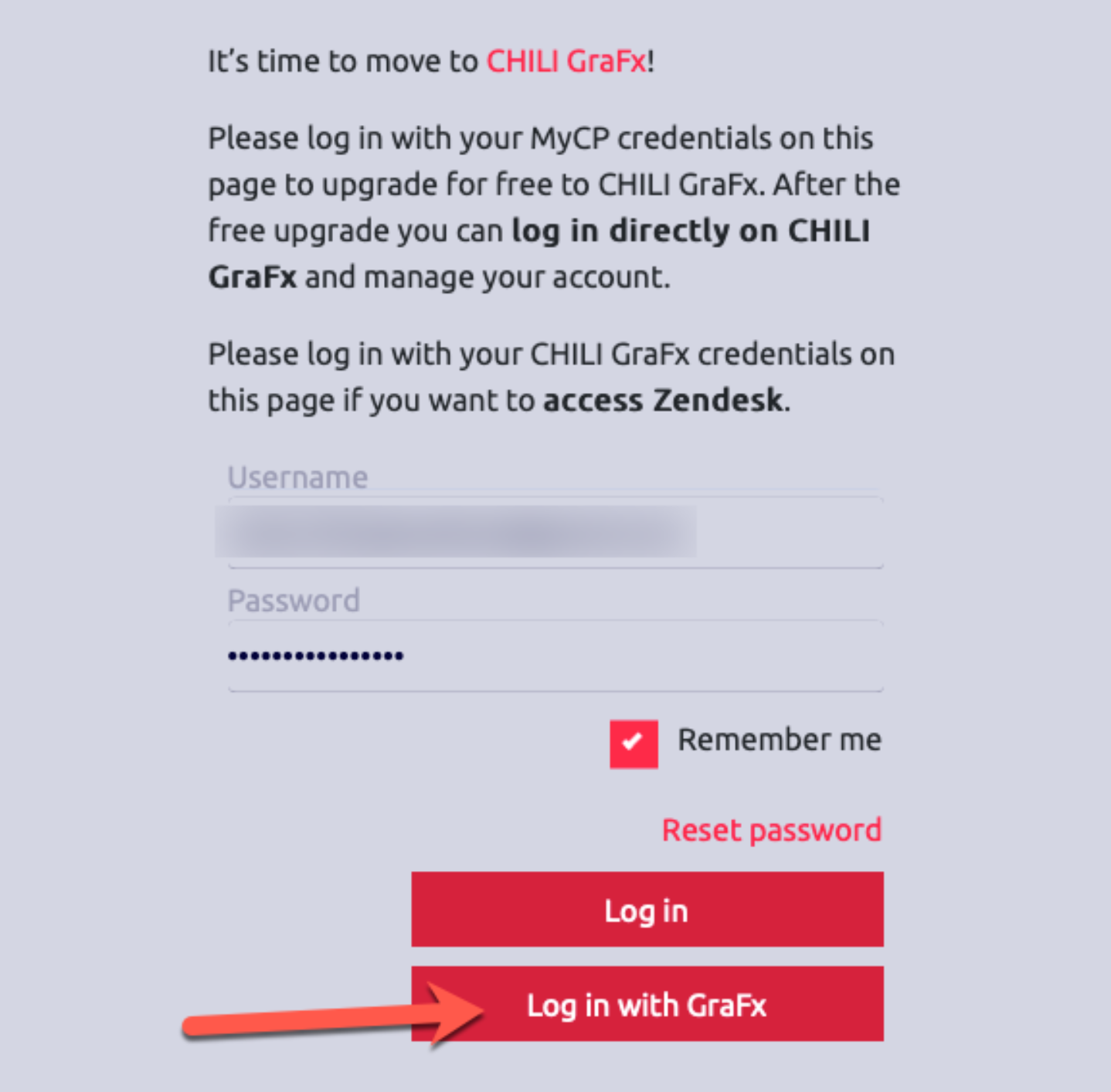 Choose the "Log in with GraFx" button.
Extra resources
Once logged in, these (restricted) pages handle some of the common questions.
Creating Chili GraFx Users
The SPICY road trip: Academy
Best Practices to Submit a New Support Ticket
Release Notes
Getting to Know the CHILI BackOffice
Using MySupport
New Support Portal FAQ
Making A Request Ticket
Export Tickets From Old Platform