Create a new GraFx Studio template
Info
In this phase, all Subscription Admins can create templates. When GraFx Studio moves into Phase 4, you will need a Template Designer Seat
Navigate to GraFx Studio, and click the "+ Create template" buttons.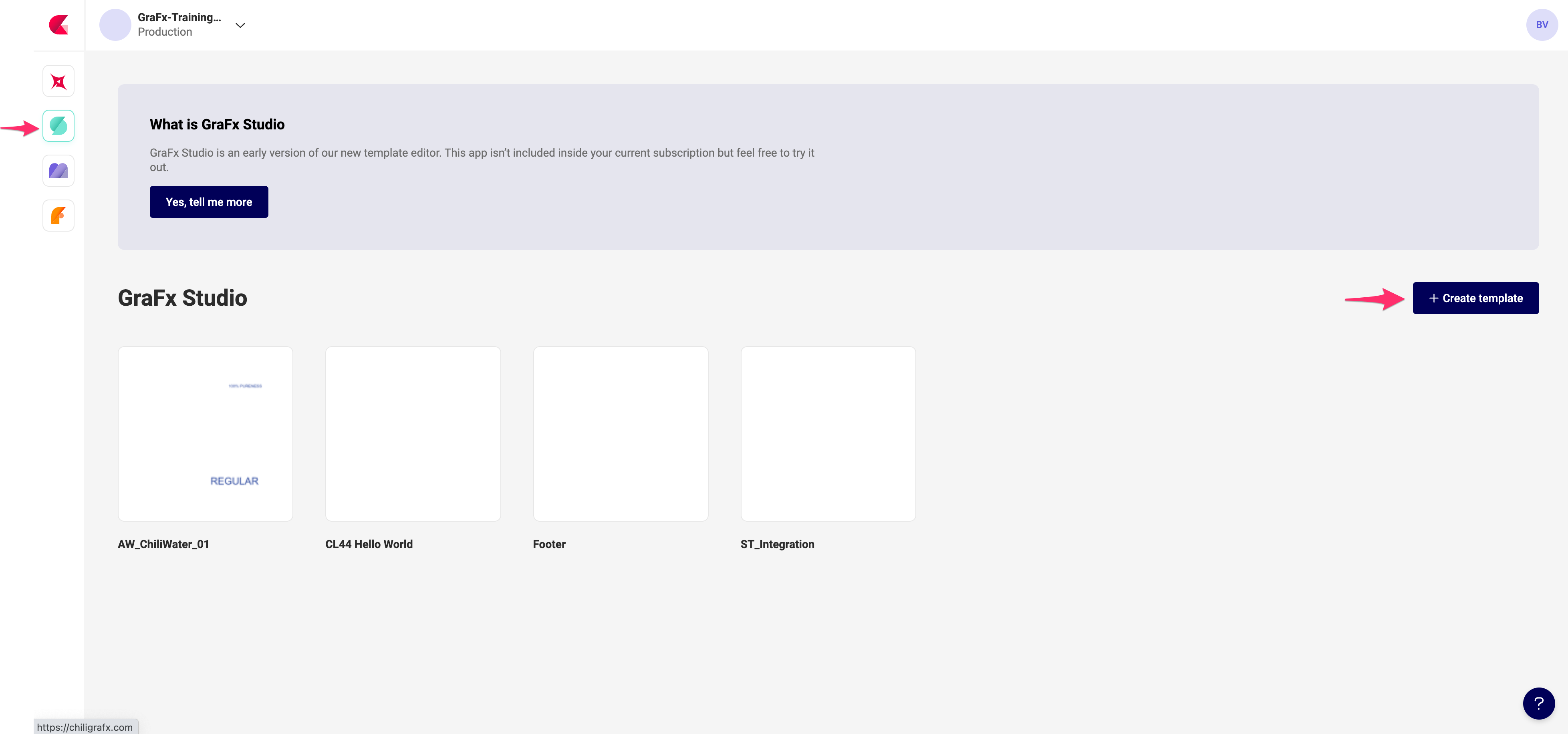 An untitled file will be created, and GraFx Studio will open with the "Untitled" file.
You can now create your smart template, and save it.
To (re)name the file, you can do so in GraFx Studio, or in the template overview of CHILI GraFx.
Rename in GraFx Studio
Click on the name on top of the screen.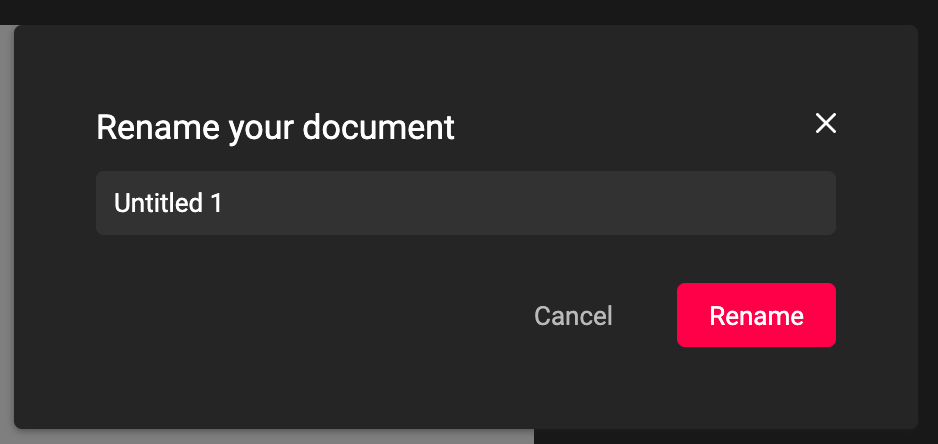 Rename in CHILI GraFx
Click the three dots, and choose "rename"