Add Fonts to your document
Open the Stylekit panel.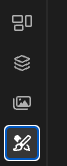 Select the fonts icon to check the already available fonts in your document.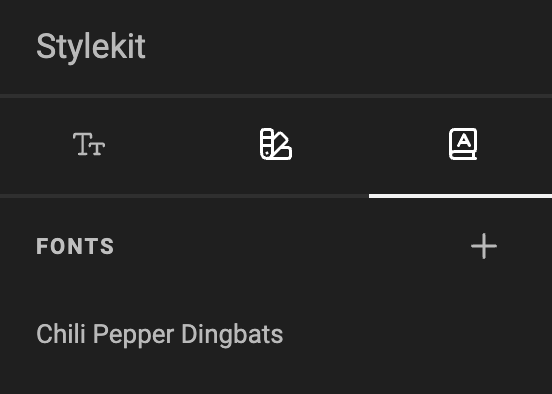 Click on the "+" sign to add a new font.
The available fonts are shown (GraFx Fonts application).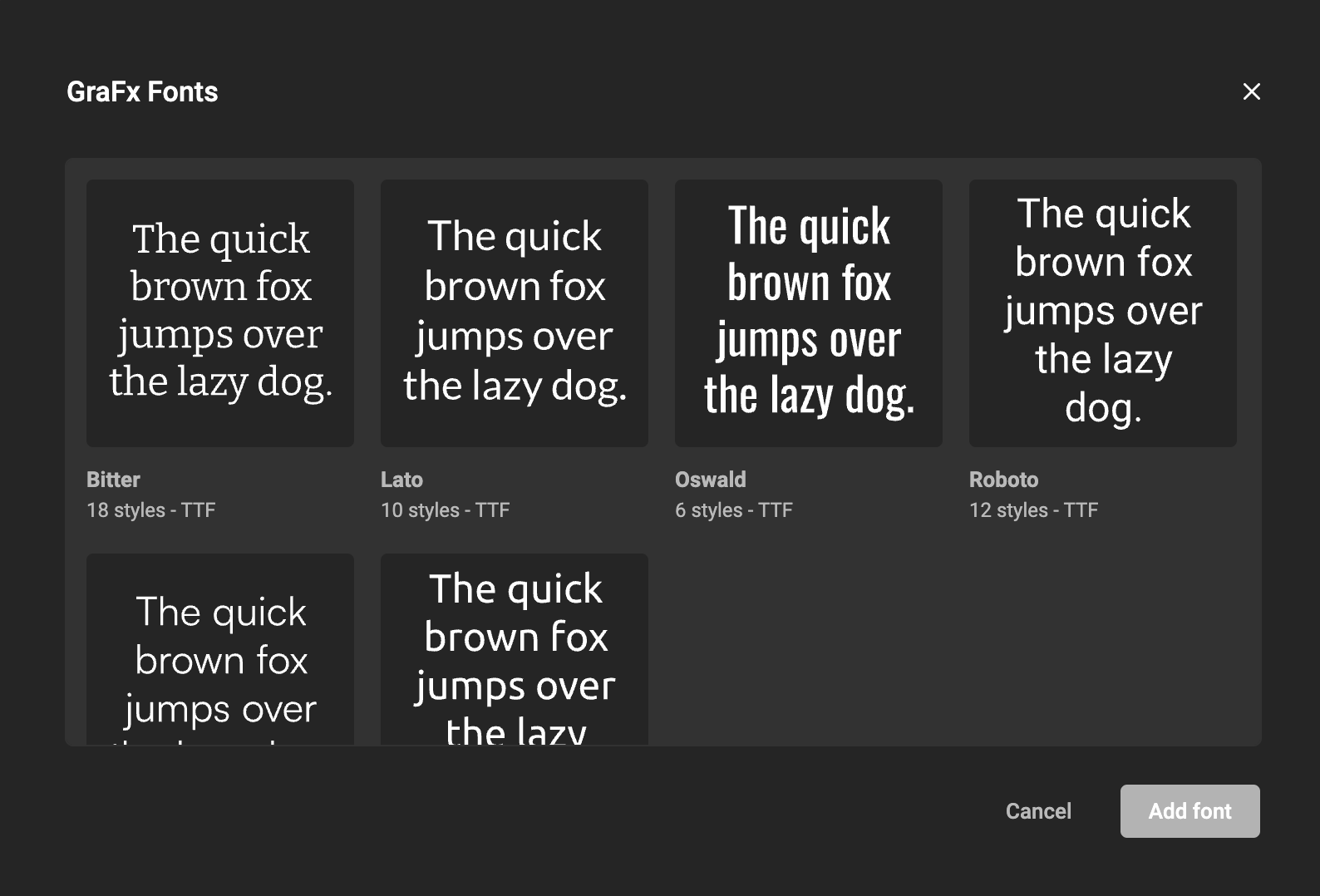 Select the font family you wish to add to your document.
Remark: The full family will be added to your document.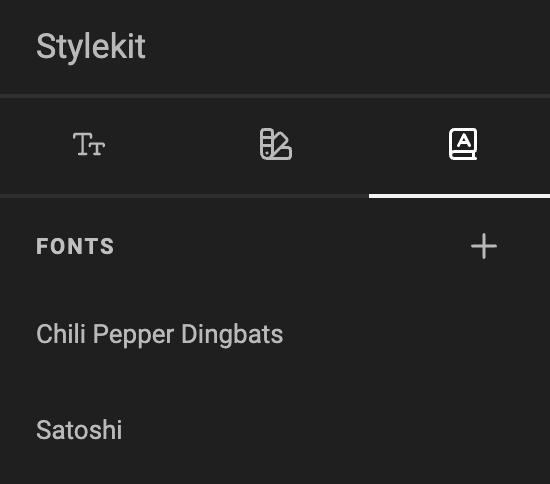 Your font family is now available to use in the document.